One Million Global (OMG) Peripheral Intravenous Catheter Study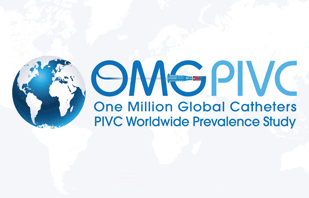 Peripheral intravenous catheters (PIVC) are a vital and ubiquitous medical device, with almost one billion used around the world each year. The bulk of research about PIVCs to date has been conducted in more economically developed nations. The state of care and management of PIVCs in less economically developed nations is largely unknown.
The OMG study is a one-day prevalence study on the use and management of PIVCs in adult and paediatric hospital inpatients worldwide. This unique snapshot opportunity will provide data on the numbers and types of PIVCs in use; the types of IV dressings in use; the frequency of cannula, dressing and administration set changes; guideline adherence; and phlebitis prevalence.
This prevalence study will have international significance in documenting a snapshot of the prevalence of PIVC use and its complications worldwide. The information gained from this study will be invaluable in directing future policy and budget initiatives in the healthcare sector.
The collaborative nature of the study will also assist in building networking opportunities and research capacity among healthcare workers in diverse environments, which will facilitate the development of further research opportunities in the future.
More information can be accessed at: http://www.omgpivc.org/