Association of Vascular Access ASM, 16-19 September, 2016
Posted on 11 October 2016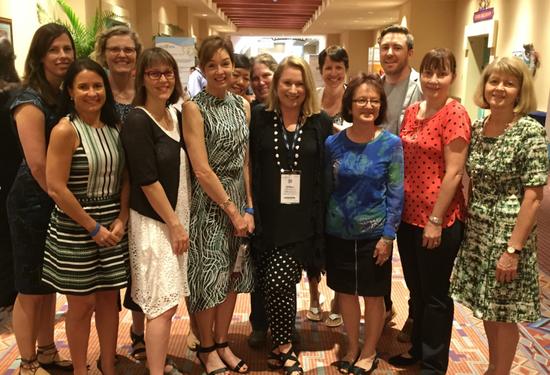 Several members of AVATAR recently returned from the 30th Association of Vascular Access ASM in Orlando, Florida. The AVA ASM always provides an excellent opportunity to showcase vascular access research, promote best practice, network with clinicians and researchers from around the globe, and discover the latest industry developments in vascular access. This year was no exception.
Congratulations again to Amanda Ullman, this year's recipient of the Janet Pettit Scholar award for her research in paediatric CVAD practices.
Thank you to Becton Dickinson who provided an educational grant, enabling AVATAR to visit AVA2016.
Thank you to the Ian Potter Foundation for providing Travel Grants to Dr Gillian Ray-Barruel and Dr Heather Reynolds to travel to this year's ASM.
The AVATARians are now back at work, striving to improve the vascular access experience and make vascular access complications history.