Children have the right to pain-free, uncomplicated IV therapy. Our goal is to make that happen.

The majority of children in hospital require a vascular access device of some description ranging from the peripheral IV, to totally implanted devices, to umbilical catheters, and many more. Children are not little adults, and the insertion and management of their vascular access devices requires a specialist focus. The consequences of our vascular access practice can have a lifelong effect on the child, and their family.

Transdisciplinary, paediatric vascular access practice needs to be supported by high quality evidence. Our research is working to promote paediatric vascular access outcomes and includes:
Informed clinical decision-making between device types to promote vessel health and preservation across the lifetime
Dressing and securement; including vascular access related skin health
Infection prevention; through connector and decontamination technology
Catheter materials and patency promotion
Blood conservation
Device care and assessment across hospital and non-hospital environments.
As with other programs our AVATAR paediatric research has a strong focus on the cost-effectiveness of both current, and new, innovations. In partnership with patients and families, leading hospitals, clinical experts and commercial providers, we test products in careful, randomised controlled trials. We also focus on the implementation of our new knowledge into the clinical environment to address the gap between research and practice.
Paediatrics and Neonates Contact: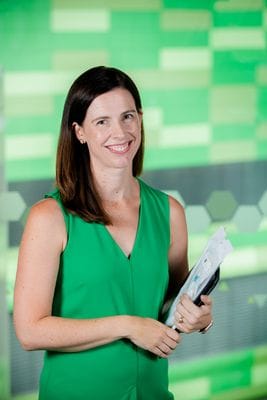 Prof. Amanda Ullman (RN, PhD)
Amanda is AVATAR's resident paediatrics expert. Her research focuses on the prevention of complications associated with paediatric hospital admissions, especially those related to central venous access devices. Amanda is Professor and Chair in Paediatric Nursing, conjoint between the University or Queensland and Children's Health Queensland.
If you have any questions regarding our Paediatrics and Neonates work, you can contact Amanda at a.ullman@uq.edu.au.