Australian Vascular Access Society (AVAS)
Posted on 15 December 2017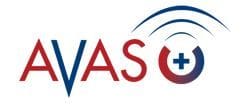 The Australian Vascular Access Society (AVAS) is an association of healthcare professionals founded to promote the vascular access specialty.
Our multidisciplinary membership strives to advance vascular access research, promotes professional and public education to shape practice and enhance patient outcomes, and partners with industry to develop evidence-based innovations in vascular access.
The electronic journal Vascular Access is the official publication of AVAS, and provides a venue for national and international scholars and practitioners to publish high-quality peer-reviewed research and educational reviews relevant to vascular access in Australia and globally. The journal also provides a space for evidence-based discussions and debate on issues of importance to patients requiring vascular access.
If you're a vascular access clinican, keen to develop your professional networks and engage in discussion and partnership with other passionate VA professionals. why not join AVAS? To find out more, go to our website or follow us on Twitter.