Welcoming Dr. Hideto Yasuda: Bridging Medical Frontiers from Japan to Australia!
Posted on 8 August 2023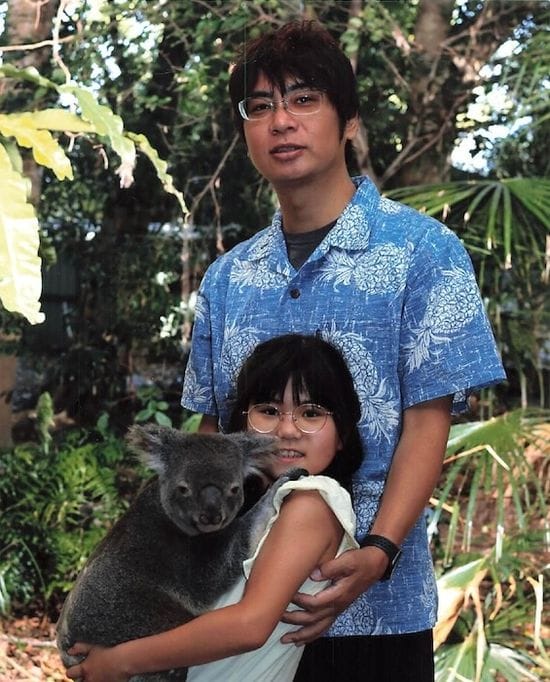 We're thrilled to introduce you to Dr. Hideto Yasuda, a distinguished physician hailing all the way from Japan. Dr. Yasuda has embarked on an incredible journey to the University of Queensland Centre for Clinical Research (UQCCR) in Brisbane, Australia.
Dr. Yasuda brings a wealth of experience as an emergency physician and intensivist, caring for patients facing severe sepsis, acute respiratory failure, and multiple trauma. With a strong passion for improving the prevention and management of intravascular catheter complications, he's a true advocate for the well-being of critically ill patients.
An Inspiring Academic Venture
Starting in April 2023, Dr. Yasuda is joining forces with the brilliant minds at UQCCR, including the esteemed Prof. Claire Rickard, a global leader in the field. His goal? To enhance the management of intravascular catheters back in Japan, ultimately contributing to better care in intensive care units.
Groundbreaking Research
Dr. Yasuda's research journey is already making waves. He's focused on understanding the prevention, risk factors, and prediction of complications related to peripheral intravenous catheters (PIVC). His in-depth study involving around 7000 PIVCs and 3000 patients in Japan has led to the publication of two significant papers, unveiling crucial insights into PIVC-related complications in critically ill patients.
Exploring New Avenues
Currently, Dr. Yasuda is delving into the intricate relationship between drug administration and PIVC-related phlebitis. His innovative approach, backed by the invaluable guidance of Prof. Rickard and the supportive AVATAR group at UQCCR, aims to uncover novel insights that haven't been explored before.
Creating Connections
Beyond the lab, Dr. Yasuda's mission extends to building bridges. During his stay, he's excited to engage with minds from the University of Queensland, AVATAR, and Griffith University. His vision? To establish a Japanese version of AVATAR (JAVATAR) and foster a global network of collaborative healthcare enthusiasts.
Let's join hands across borders and support Dr. Yasuda's inspiring mission to revolutionize patient care, one catheter at a time.
To learn more about Dr. Yasuda's vascular access research, see the following publications:
Kishihara Y, Yasuda H, Kashiura M, Moriya T, Shinzato Y, Kotani Y, et al. Impact of the failure of initial insertion of a peripheral intravascular catheter on the development of adverse events in patients admitted to the intensive care unit from the emergency room: A post hoc analysis of the AMOR-VENUS study. Acute Med Surg. 2023 Jan-Dec;10(1):e850. https://doi.org/10.1002/ams2.850
Yasuda H, Rickard CM, Marsh N, Yamamoto R, Kotani Y, Kishihara Y, et al. Risk factors for peripheral intravascular catheter-related phlebitis in critically ill patients: analysis of 3429 catheters from 23 Japanese intensive care units. Ann Intensive Care. 2022 Apr 8;12(1):33. https://doi.org/10.1186/s13613-022-01009-5
Kishihara Y, Yasuda H, Moriya T, Kashiura M, Koike M, Kotani Y, et al. A study of the risk factors for phlebitis in patients stratified using the acute physiology and chronic health evaluation II score and admitted to the intensive care unit: A post hoc analysis of the AMOR-VENUS study. Front Med (Lausanne). 2022;9:965706. https://doi.org/10.3389/fmed.2022.965706
Kashiura M, Yasuda H, Oishi T, Kishihara Y, Moriya T, Kotani Y, et al. Risk factors for peripheral venous catheter-related phlebitis stratified by body mass index in critically ill patients: A post-hoc analysis of the AMOR-VENUS study. Front Med (Lausanne). 2022;9:1037274. https://doi.org/10.3389/fmed.2022.1037274
Yasuda H, Yamamoto R, Hayashi Y, Kotani Y, Kishihara Y, Kondo N, et al. Occurrence and incidence rate of peripheral intravascular catheter-related phlebitis and complications in critically ill patients: a prospective cohort study (AMOR-VENUS study). J Intensive Care. 2021 Jan 6;9(1):3. https://doi.org/10.1186/s40560-020-00518-4