CLABSI: What are we Missing?
Posted on 11 July 2018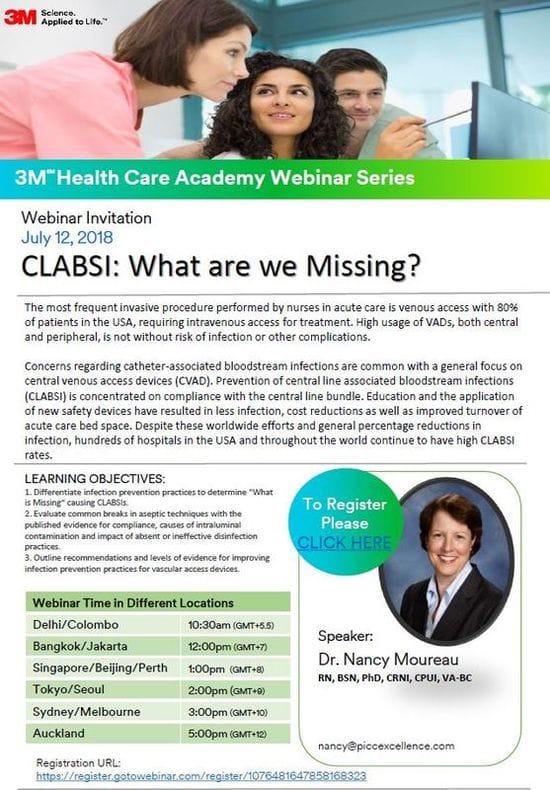 Webinar Invitation
July 12, 2018
3M Health Care Academy Webinar Series
Speaker: Dr Nancy Moureau
The most frequent invasive procedure performed by nurses in acute care is venous access with 80%
of patients in the USA, requiring intravenous access for treatment. High usage of VADs, both central
and peripheral, is not without risk of infection or other complications.
Concerns regarding catheter-associated bloodstream infections are common with a general focus on
central venous access devices (CVAD). Prevention of central line associated bloodstream infections
(CLABSI) is concentrated on compliance with the central line bundle. Education and the application
of new safety devices have resulted in less infection, cost reductions as well as improved turnover of
acute care bed space. Despite these worldwide efforts and general percentage reductions in
infection, hundreds of hospitals in the USA and throughout the world continue to have high CLABSI
rates.
To register, click here