Cochrane Round-up: Central venous catheter management
Posted by Gillian Ray-Barruel on 20 July 2020
This excellent evidence round-up from Sarah Chapman at Cochrane covers everything you want to know about the latest evidence for CVC management: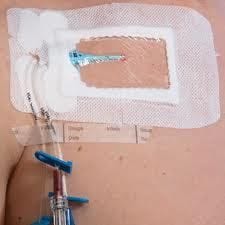 Heparin vs normal saline for flushing CVCs
Infection prevention measures
Antimicrobial-impregnated CVCs
Skin antisepsis
Dressings
Frequency of changing the administration set
Prophylactic antibiotics
https://www.evidentlycochrane.net/central-venous-catheter-cvc/#comment-373651

Author:
Gillian Ray-Barruel
About: Dr Gillian Ray-Barruel is a leading nurse researcher who coordinated the OMG Study which recruited more than 40,000 patients with PIVCs globally. Dr Ray-Barruel holds a joint appointment as a Senior Research Fellow at QEII Jubilee Hospital and Griffith University, Brisbane, Australia. She has extensive experience in vascular access devices research, critical care nursing, patient assessment, and project management. Dr Ray-Barruel is dedicated to improving assessment and decision-making by bedside clinicians to prevent patient complications and improve healthcare outcomes.
Connect via:
Twitter
LinkedIn