How to implement clinically indicated IV replacement
Posted by Mari Takashima on 27 August 2020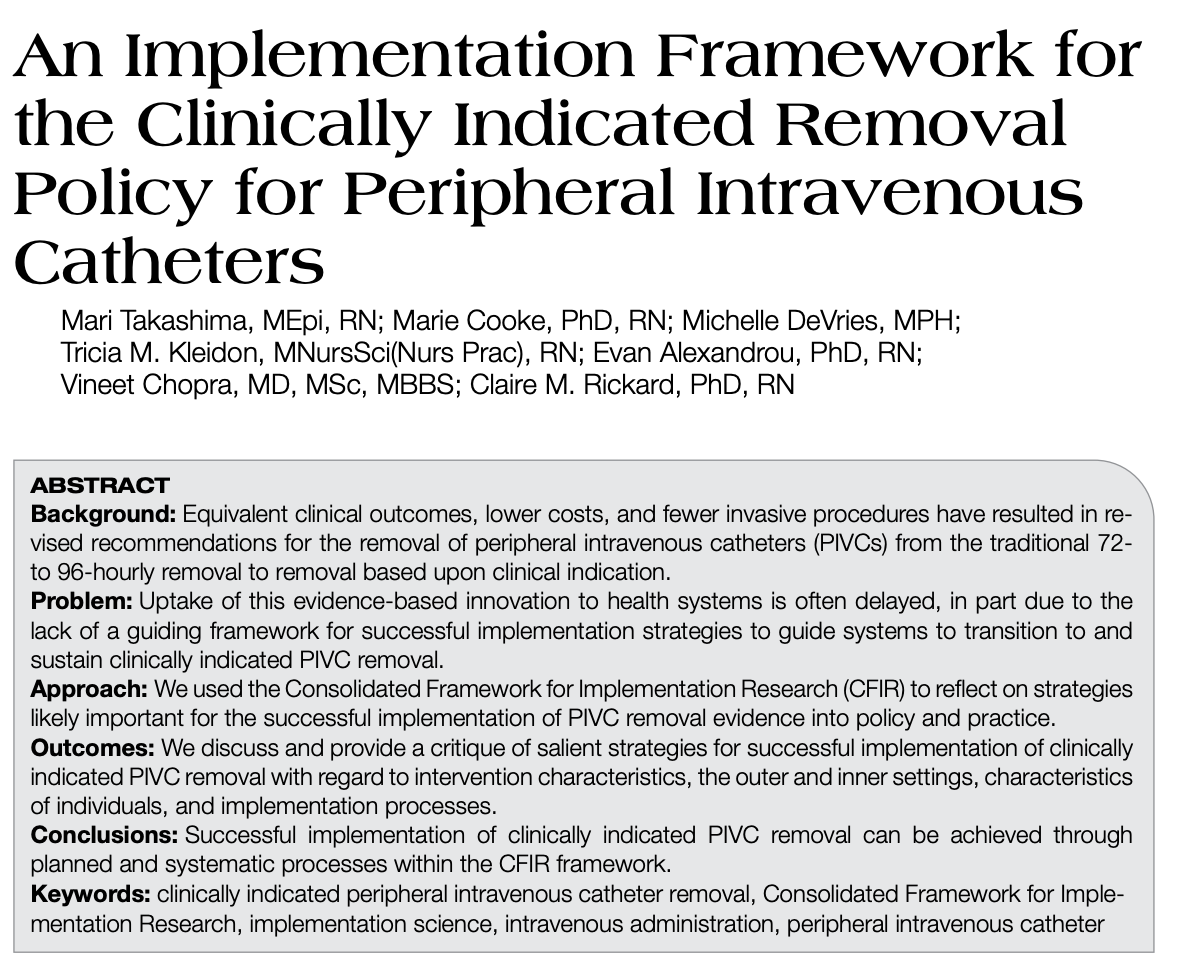 Clinically indicated removal has long been the norm in pediatrics and an unofficial policy in difficult-to-cannulate adults to avoid multiple, painful insertion attempts.
Now that evidence strongly supports clinically indicated peripheral intravenous catheters (PIVC) removal for all patients, implementation requires a focused effort, which can be achieved through planned processes using the Consolidated Framework for Implementation Research (CFIR) framework.
Specific considerations include emphasis of the patient-centered, evidence-based nature of the intervention, policy change to meet existing local needs, provision of quality, accessible education and resources, and regular audit and feedback to clinical staff.
To find out more, check out our latest publication:
Takashima M, Cooke M, DeVries M, Kleidon TM, Alexandrou E, Chopra V, et al. An implementation framework for the clinically indicated removal policy for peripheral intravenous catheters. Journal of Nursing Care Quality. 2020. doi:10.1097/ncq.0000000000000507

Author:
Mari Takashima
About: Mari Takashima is a research nurse with the Nursing Practice Development Unit at the Princess Alexandra Hospital and a senior research assistant with the AVATAR Group. She has a Graduate Certificate in Critical Care Nursing and Master of Clinical Epidemiology. She is also a PhD candidate in the School of Medicine at Griffith University.