Lessons from Johns Hopkins: Making Hospitals Better for Patients
Posted on 27 October 2016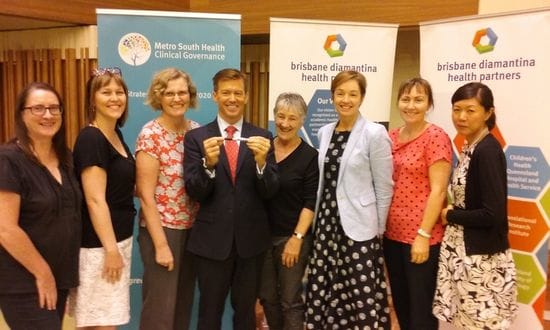 Several of the AVATAR Group were fortunate to hear patient safety guru Dr Peter Pronovost share his wisdom at the Translational Research Institute in Brisbane yesterday.
World-renowned for his pioneering work on the CVC insertion checklist and achieving CLABSI rates of zero, Dr Pronovost discussed the importance of buidling a safety culture in hospitals.
Implementing a checklist is only one step in achieving desired patient outcomes, claims Pronovost. Taking a different approach to patient safety, Pronovost discussed how to create a culture of systems improvement. Such a culture inspires teamwork and belonging, and a true commitment to patient safety. A shared belief that eradicating patient harm is possible and attainable, and is everyone's responsibility, from the janitor to the CEO.
An inspiring talk, indeed.
And we hope he uses the AVATAR pen!