Mini-MAGIC is here!
Posted by Amanda Ullman on 8 June 2020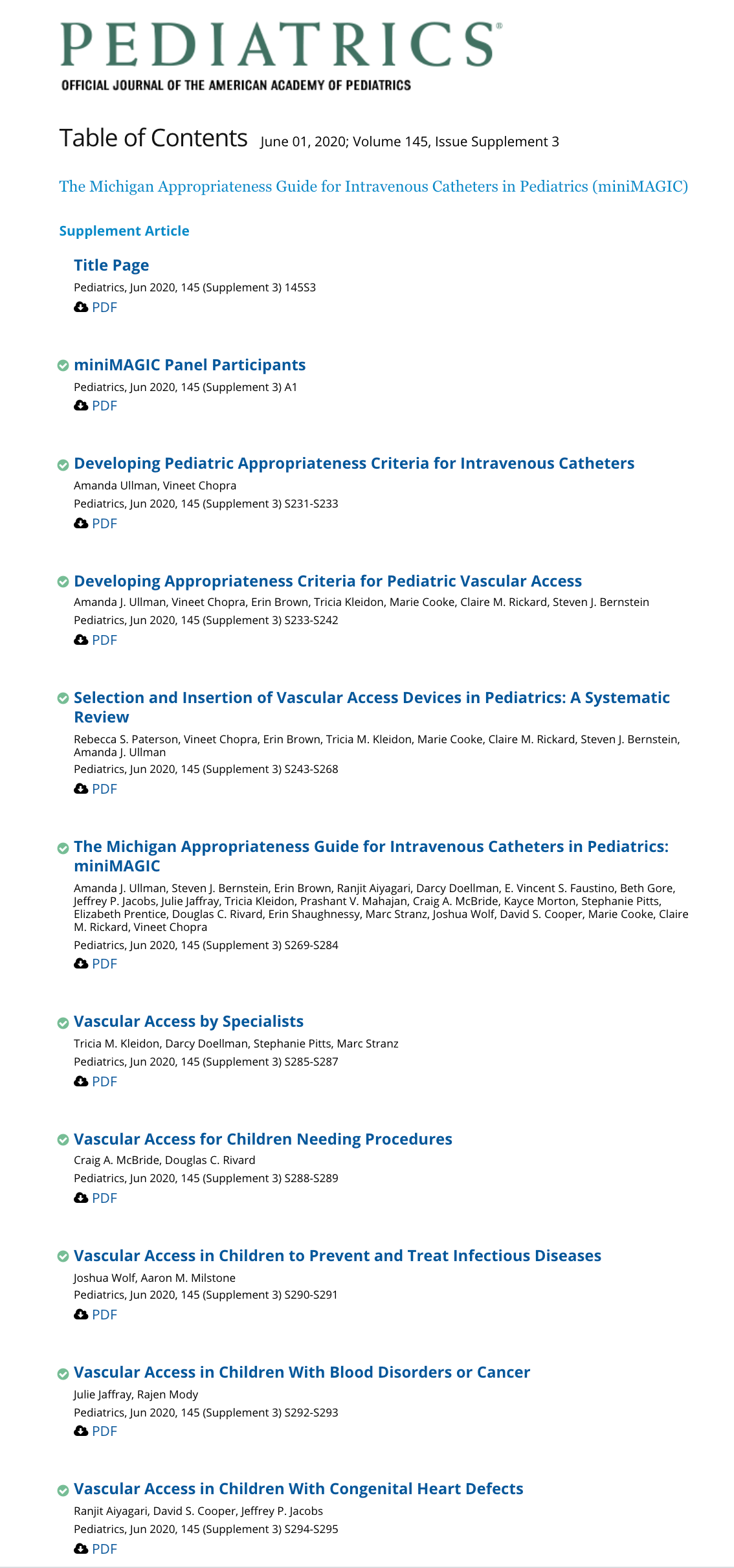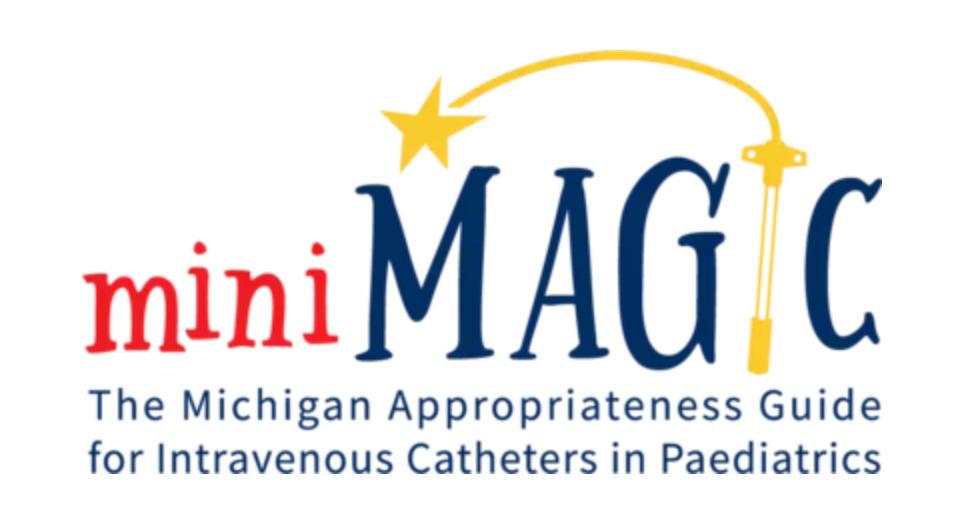 Addie, an 8-month old infant with osteomyelitis, needs IV access for 3 weeks of antibiotics. What device will best ensure successful therapy and low risk of complications?
Liam, a 14 year old with cystic fibrosis, is hospitalized for the third time this year with an acute exacerbation. Despite multiple efforts by experienced clinicians, an IV cannot be successfully placed in a peripheral vein. Frustrated, the nurse says, "Let's just put in a PICC". Is this the best choice for this patient?
Would you know the best device choice for these young patients?
The Michigan Appropriateness Guide for Intravenous Catheters in Pediatrics (miniMAGIC) is the world's first paediatric appropriateness criteria for intravenous catheters.
Built using the RAND/UCLA Appropriateness Method, miniMAGIC has condensed current evidence into simple criteria so that you can safely choose between IV devices for your paediatric patients.
Find out more.