FACEDOWN, LOCKDOWN, for a Virus that's Crowned! PICC Done!
Posted on 4 May 2020
Here, guest blogger from the UK, Maya Guerrero, RN, VACNS (@CNS_IVnurse) presents her recent experience playing a peripherally inserted central catheter (PICC) in a Critical Care COVID19-positive patient in prone position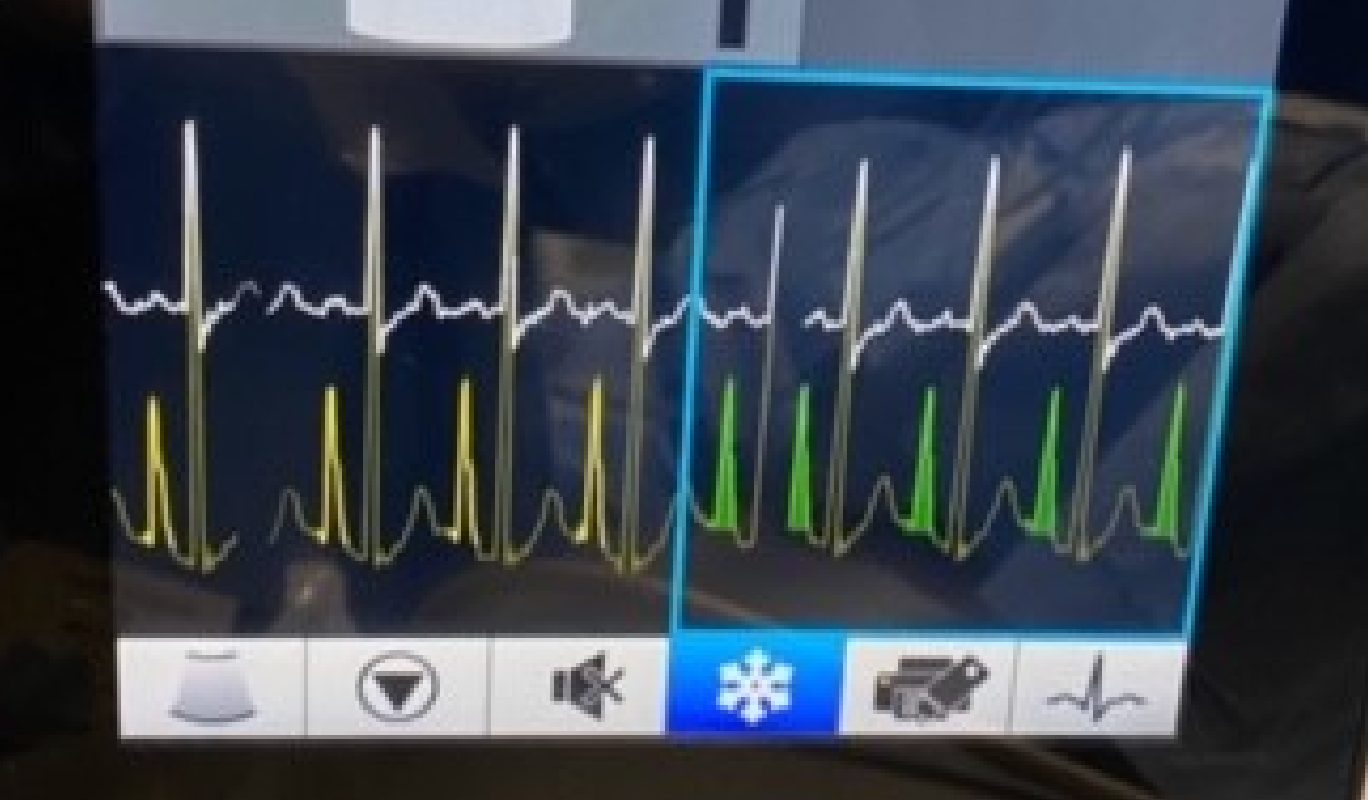 , using ECG technology.
What first was a "daunting idea" and a "scary thought process", planning the strategy I would take for the execution of my very first "PICC placement on a pronated-ventilated-patient" became what I would now consider as a "vantage point".
It may be quite hard to believe for some, but prone position worked to my advantage in this situation, as the shoulder being naturally internally rotated in this position gave me the ability to scan the basilic vein at a vantage point.
The Coronavirus Disease (COVID19) needs no introduction as it seeks to define the first months of 2020. And as we try to tackle the "crowned-virus" from different angles, there is no clarity on predictors of good vs poor outcome. Instead, it has prompted innovations and re-exploration of techniques in how to manage these patients.
One such technique is prone positioning, which has physiological oxygenation benefits over supine positioning. We've also seen a significant rise in the need for central venous access devices, coupled with tracheostomy tubes, face masks and Vas caths; consequently, the PICC line has become the next best thing.
When I was asked to place a PICC in a pronated-ventilated patient, I took a few moments to plan and review the anatomic orientation as I prepared to pre-scan the target arm: in this case, the left arm, with the aim to needle the basilic vein upon identification of the "Dawson's Green zone". Furthermore, I needed to bear in mind the placement of the ECG leads and adapt my position, mirroring a left-sided insertion instead of the right side.
The left basilic vein was easily accessed using the modified Seldinger technique. Figure 1 shows the navigation device, exhibiting the patient's ECG tracing in real time, displaying a maximal P-wave, and confirming cavo-atrial junction placement.
In this case, ultrasound and ECG technology gave me the confidence to perform this PICC insertion successfully. Ultrasound and modified Seldinger technique enabled precise needling of the vein. More importantly, the use of ECG technology made it possible to confirm the correct line location, so the line could be used immediately without having to wait until the patient was re-positioned back to supine due to the inability to perform chest x-ray on pronated patients.
This was a very positive experience and has increased my confidence in tackling challenging situations for PICC insertion.
Useful resources
Fairbourn, A. NHS Rotherham: Prone position ventilation in COVID-19. [Online] Available from: https://www.youtube.com/watch?v=P4uJntjGhc0
Bloomfield R, Noble DW, Sudlow A. Prone position for acute respiratory failure in adults. Cochrane Database Syst Rev. 2015 Nov 13;(11):CD008095. doi: 10.1002/14651858.CD008095.pub2.
Gavecelt. 2020, April 5th. Considerations on the use of vascular access devices in patients with COVID-19 (and some practical recommendations). https://securacath.com/wp-content/uploads/2020/04/GAVeCeLT-Considerations-on-the-use-of-vascular-access-devices-in-patients-with-COVID-19.pdf
Written for AVATAR in collaboration with Dr Gillian Ray-Barruel.