Vessel Health and Preservation: The Right Approach for Vascular Access
Posted on 25 June 2019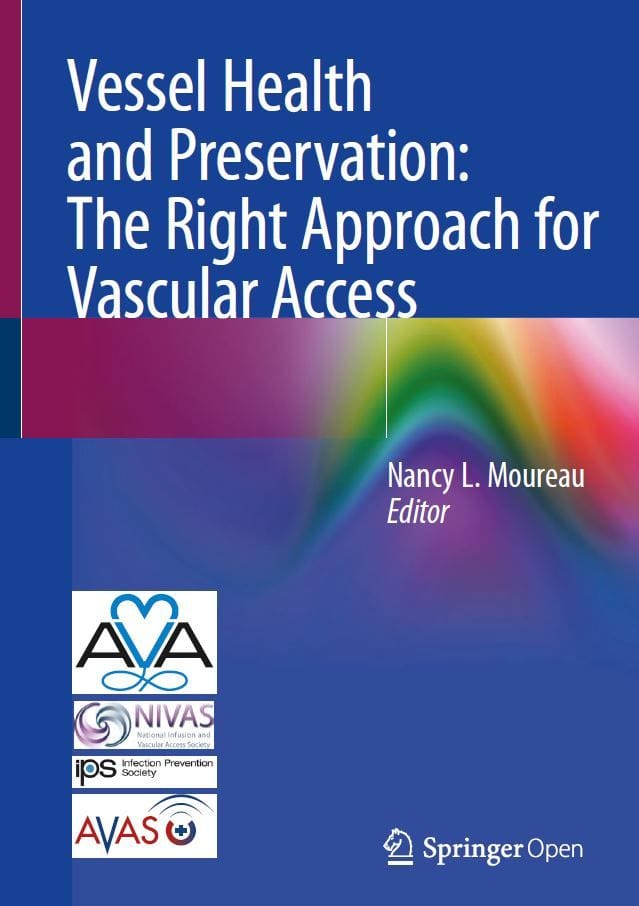 Vessel Health and Preservation: The Right Approach for Vascular Access, edited by Dr Nancy Moureau, has just been released.
This open-access book has been possible thanks to the generous contributions of 3M, Teleflex and Nancy Trick. The free access provision would not have happened without the support and generous offerings of these three and the assistance of the Association for Vascular Access Foundation. Many thanks to the donors and supporting associations of the Association for Vascular Access (AVA), the Australian Vascular Access Society (AVAS), Infection Prevention Society (IPS) and the National Infusion and Vascular Access Society (NIVAS) and their contributions to spreading the Vessel Health and Preservation patient safety model.
Congratulations to all contributors and profound thanks to all supporters.
Feel free to share!