Clinical Trials
AVATAR is currently running several major randomised control trials of vascular access.
To find out more, please contact nicole.marsh@griffith.edu.au
---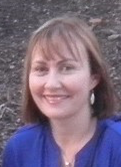 Clinical Trials Liaison
Nicole Marsh
RN, MAdvPrac
Email: nicole.marsh@griffith.edu.au
Nicole has a joint appointment between the Royal Brisbane and Women's Hospital and Griffith University, as a Vascular Access Nurse Researcher. She is an inaugural member of the AVATAR group and has been a Project Manager on single and multi-centre clinical trials related to vascular access devices since 2007. In this role she has helped formulate collaborative research partnerships in hospitals across 3 Australian States. In addition, she has over 25 years' experience as a registered nurse with specialist qualifications in Neurosurgical Nursing.
Nicole is currently enrolled in her PhD at Griffith University. Her research focus is on preventing peripheral intravenous catheter complications.