Confessions from a PhD student, what I wish I knew when I started
Posted by Jessica Schults on 25 November 2020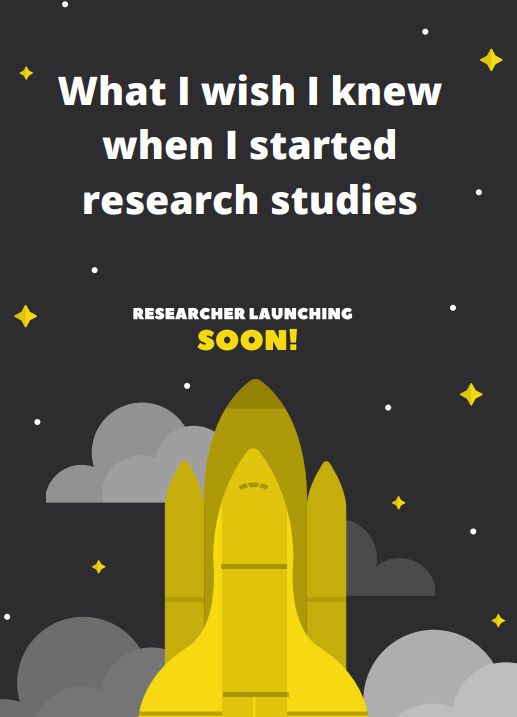 How do you make it through one of the most intense degrees of your life whilst juggling family, friends and work? For me it was sheer stubbornness, but we asked some trusted colleagues who have recently completed their higher degree research training or are in the midst of completing.
Reflections from Grace, Nancy and Evan
For you,
Take time out to do other hobbies and completely forget about your project even for a day a week
Help family understand there will be an end, but in the meantime, provide food I used Hello Fresh frozen dinners a lot (this post is not sponsored by the friendly Hello Fresh folks! :)) Eliminate chunks of time usually spent on other things like cooking and clean up.
Hire out cleaning of house and clothes, if possible (this one's my favourite but wasn't one the cards for me)
For your project,
Everyone starts off with big plans keep the project ambitions manageable
Keep the project simple and manageable. Finished PhD is a good PhD.
Keep a PhD progress journal: include what has been done? What's next plans?
Get a couple of mentors and lots of PhD friends, who are not in your supervision team.
Try to get as much advice as possible at the design stage.
Remember that the PhD project is only a research project at the early stage of your research journey (for most of PhD students).
Concentrate on one part of the project at a time (chapter / publication etc.) so you don't get too overwhelmed with the overall task
Have a friend/colleague (maybe two) to act as a reader for first level serious editing chapter by chapter
Use a chalkboard or stick to the wall white (black) boards to write out the project and detail each section the visual really helps with focus and to tell you that you are making progress
One chapter at a time Transition in, background of why this topic is important, body, results, discussion, transition out (my thesis with exegesis was a bit different than the average)
Use Endnote start now Endnote also has great customer support for questions (I called dozens of times)
At some point STOP, send it to the last editor (pay for this one), quick read and submit

Finally, for me the biggest thing I learnt was 'write in order to think' (as explained by Kevin Kelly Editor-in-Chief of Wired magazine - cited by Eddie Shleyner @verygoodcopy). Or as Prof Claire Rickard once told me, just write.
Until next time friends, make the most of your PhD time, hopefully you will look back and smile at what you have accomplished and the impact (however small or large) you have had on the patients, clinicians or research team around you.

Jess


Author:
Jessica Schults