Preventing IV complications podcast
Posted by Gillian Ray-Barruel on 5 July 2021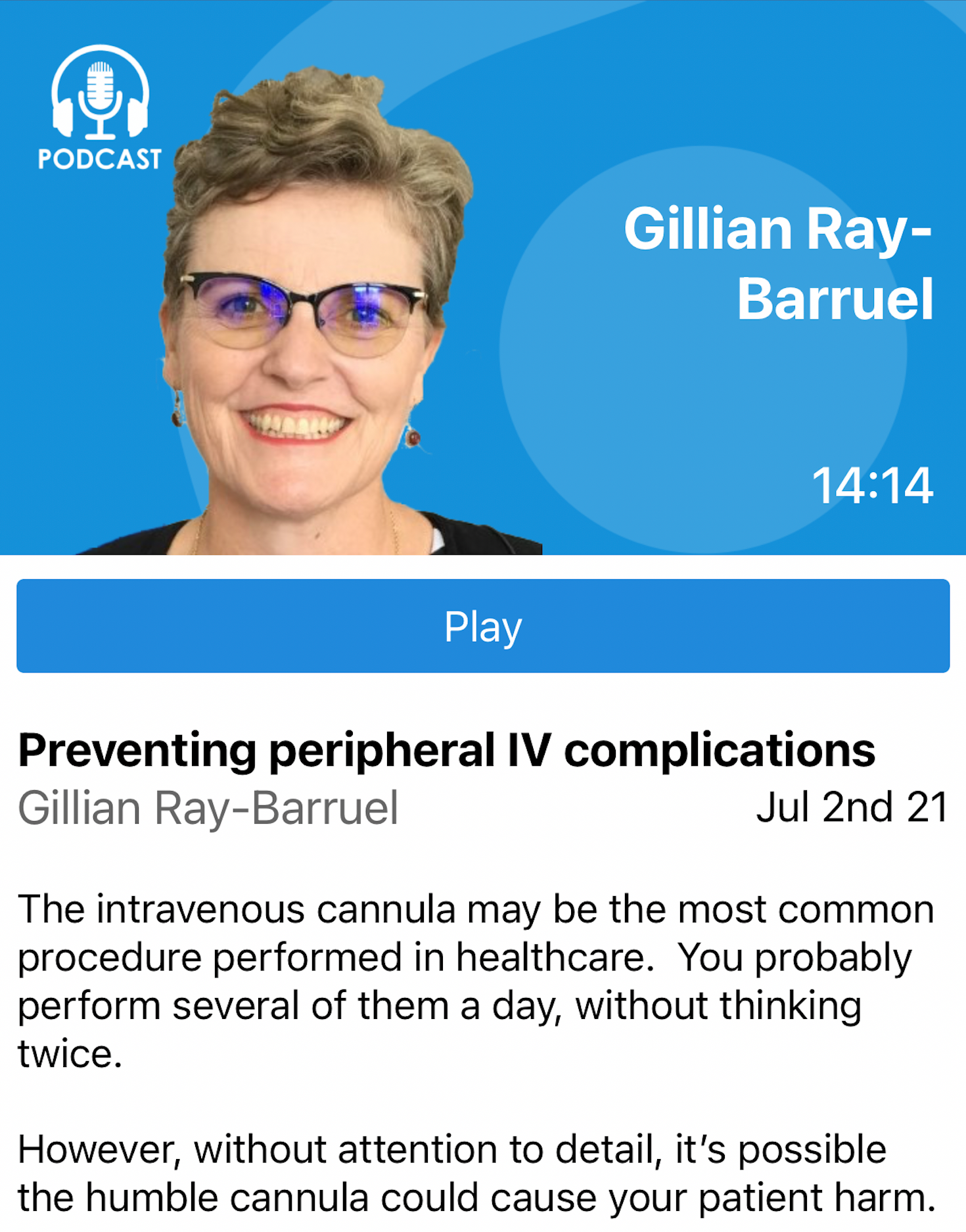 Those who know me understand how passionate I am about PIVC care!
In this Osler podcast, Dr Todd Fraser and I discuss best practice of PIVC insertion and maintenance, with essential tips for infection prevention and good cannula assessment and management.
If you like this podcast, I encourage you to check out the Osler website and download the free My Osler app. They have lots of excellent education podcasts and learning modules for all kinds of healthcare professionals.

Author:
Gillian Ray-Barruel
About: Dr Gillian Ray-Barruel is a leading nurse researcher who coordinated the OMG Study which recruited more than 40,000 patients with PIVCs globally. Dr Ray-Barruel holds a joint appointment as a Senior Research Fellow at QEII Jubilee Hospital and Griffith University, Brisbane, Australia. She has extensive experience in vascular access devices research, critical care nursing, patient assessment, and project management. Dr Ray-Barruel is dedicated to improving assessment and decision-making by bedside clinicians to prevent patient complications and improve healthcare outcomes.
Connect via:
Twitter
LinkedIn