Posted on 11 July 2018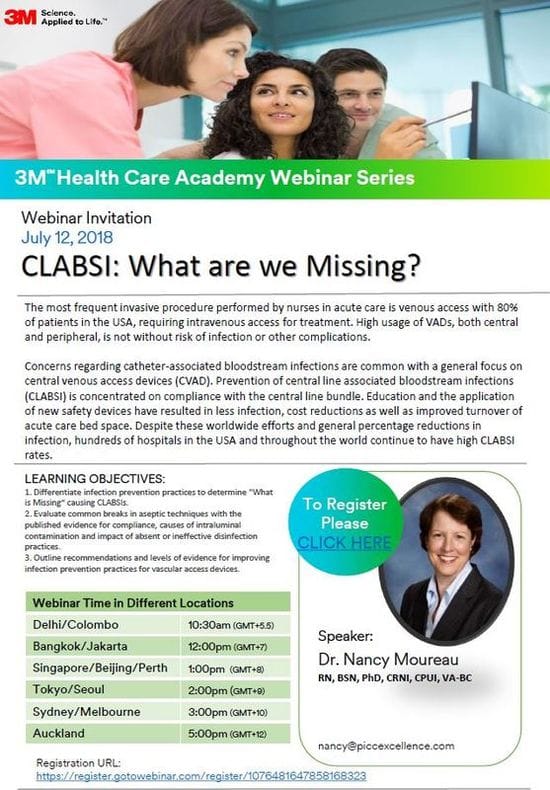 Webinar Invitation
July 12, 2018 3M Health Care Academy Webinar Series Speaker: Dr Nancy Moureau The most frequent invasive procedure performed by nurses in acute care is venous access with 80%
of patients in the USA, requiring intravenous access for treatment. High usage of VADs, both central
and peripheral, is not without risk of infection or other complications.
Concerns regarding catheter-associated bloodstream infections are common with a general focus on
central...